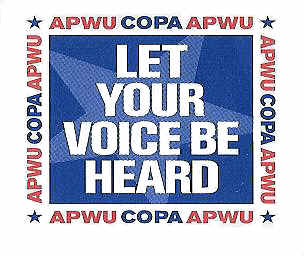 Committee On Political Action
Invest in Your Future! Contribute to COPA Today. Either send your Contributions directly to:
APWU COPA, PO Box 96542; Washington DC 20090, or have your Contributions Deducted directly from your Paycheck via Postal Ease. Learn what you can and can't do with COPA by clicking here.